H.G.P. DIVING WATCHES
HGP Watch Company mission is to offer solid and approachable diver watches assembled in France.
DIVER 200M AUTOMATIC
Ø 42MM | AUTOMATIC WATCH
Sapphire crystal & mechanical movement
DIVER 200M MECAQUARTZ
Ø 42MM | QUARTZ WATCH
Sapphire crystal & mecaquartz movement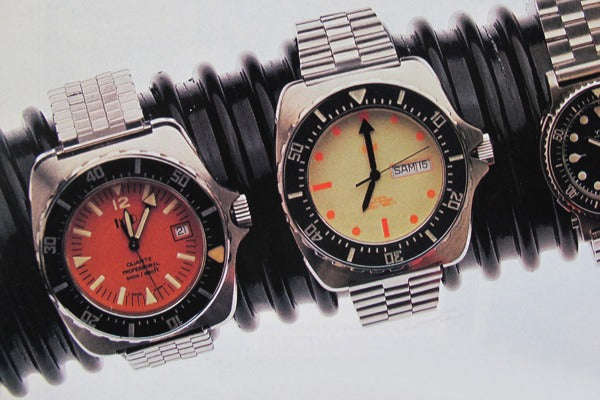 H.G.P. WATCHES
HGP stands for « Hommes Grenouilles de Paris » in French which means "Frogmen of Paris". HGP was a diving equipment stores in Paris from 1970s to 1990s.
During these early days of scuba diving, HGP teamed up with French watchmaking industry members like Georges Monnin to create custom diving watches under HGP brand.
LEARN MORE ABOUT HGP
JOIN HGP WATCHES ON INSTAGRAM & FACEBOOK
We are sharing information and pictures on Instagram and
Facebook. Join us and be part of the launch of our new dive watches.